CORPORATE PROFILE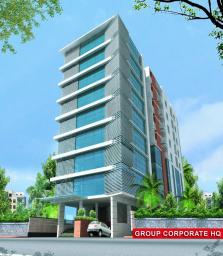 The Century Group has set out operation as a real estate venture under the guidance of the Group's first concern - Century Realty Limited in 1998. Several residential &commercial projects constructed to be a very successful one and had helped foster the growth of trust and confidence of the city dweller.
Dhaka's mushroom population,coupled with a obviously slow growth of housing led to the landmark success of our real estate investment. Motivated by the corollary of this success ,Century Group prepared itself to invest in new fields, including manufacturing & trading.
More enterprises were established in the early 2010s, covering diverse activities involving the production of ready made garments, food & farming, hotel & resorts and tour operation & air ticket selling etc.The group experiences a healthy growth in a span of less than 10 years.
During this period, additional schemes on land development and real estate were launched and those projects focused more sharply on increasing responsiveness to client needs. The Group now has near ten major concerns.
Century Kuakata Model Town is one step ahead in the longstanding effort to strengthen links with the general people through the unique offering of tourism and recreation facilities under single roof. Sadia Garments Ltd is the export oriented enterprise of the Group that was established in 2012.
The Group has come a long way in reaching its goals by praising to client needs, learning real-time lessons from past projects, innovating and partnering its project implementation process. Through major investment undertakings in all key sectors, it has meaningfully contributed to the country's economic stability in financial markets. Most of its projects have been success stories. This fact alone is enough to justify a sense of confidence in the Group's future.